Optical Brightener Manufacturer, Supplier, Exporter in India
Omniscient International is Manufacturer, Supplier, and Exporter of the finest quality Optical Brightener. Also, it is using for paper, plastic, textile, paints, detergent, ink, and so more.
Optical Brightener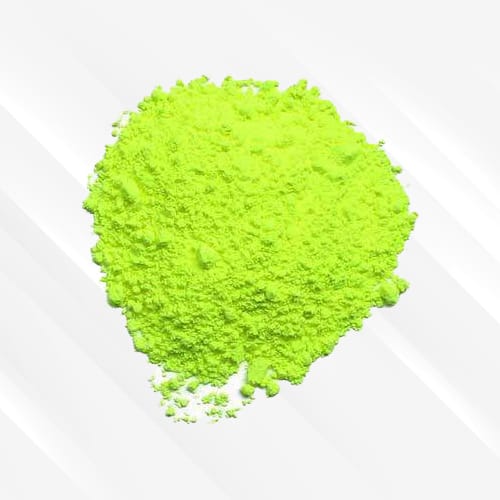 They absorb the invisible UV light when placed on a substrate. The absorption of UV light is in the range of 300 to 400 nanometre. After absorption, it re-emits visible violet to blue fluorescent light. It gives a shining and freshening look. That's why it is used for imparting brighten colours. Mainly in papers, plastics, detergents, ink, photos, textile, paints and much more.
Optical Brightener for Paper and Textile Industry
Omniscient International is there for meeting all your requirements of Optical Brighteners for Paper and Textile industry. We produce OB 220 for paper. The OB 220 is a fluorescent brightener 220. Also, it is known as optical brightener 220. It can be in powder and liquid form. These are the various uses of OB 220:
OB 220 can be used in Whitening of paper pulp
Used for coating
For surface gluing
Why Preferred?
There are many ways to impart brightness to paper. For example, HYP bleaching is a way. However, the process is very expensive as compared to using OB 220. Hence, it preferred over other methods. It is also using for enhancing brightness. When after bleaching of pulp, brightness decreases. Whiter paper becomes whiter. These are also called as Artificial Whiteners.
Few Precautions:
These are some precautions you need to follow while using for the paper industry.
Don't forget putting gloves. The brighteners can cause some serious problems when contacted with skin. Like skin irritation and rashes.
Look at the label for instructions. Strictly follow them to avoid any accidents.
Wash your hands after the work gets over.
Work by wearing protective items. Like an apron. Make sure it doesn't get in contact with your skin.
For Detergent Industry
Omniscient International produces Optical Brightener for the detergent industry. The brighteners are used in detergents give the clothes a very cleaning look. A normally washed cloth appears to be yellowish. It may be clean but doesn't look good. Whereas brighteners give startling cleanness.
How it Works?
When Optical Brightener added, they convert the UV light into visible light. Due to this, fiber reflects a high amount of visible light making it look brighter. Every yellowish color present on the cloth will be vanished because of the blue-violet tinge. As the reflection is done on the blue side of the spectrum.
The chemical compounds used in the manufacturing process is trade secret. The chemical agents are also very complicated.
What are you waiting for? Let's start the business now. Send us your requirements through the contact form. Also, you can mail us at omniscientint@gmail.com.